Find out more
To find out how we can help you or your business, contact us today.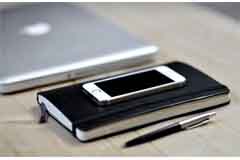 Business Services
We can assist in compliance with accounting and tax legislation, allowing you to focus on running your business.
Find out more about the services we offer here.
Clients
---
The practice clients range from sole traders to international groups of companies and provides services to the following sectors:
The Tourism Industry
Property
Motor Trade
International consultants
Wholesale
Engineering
Art and Literary
Printing
Photographic
and many more.
Find out more about the practice can offer your business here.
Testimonials
Most of our clients come to us as referrals. Take a look at what our clients have to say about the services we offer here. Read more
Sectors
Case Study
The travel sector is highly regulated and it is important to have an accountant who both understands the various body rules, but can help your business comply with them.
Read the Brian Paul Travel and Tourism sector case study here.