Welcome
Brian Paul can assist in all your accountancy affairs making you fully compliant and helping you plan for the future. Talk to us.
Established in 1997, Brian Paul is proud to assist its personal clients with friendly, partner led services.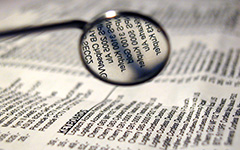 Financial Services
We can connect you with trusted partners based on our knowledge of your affairs. Find out about our Financial Services.
Have you considered the value of your house and the impact on your Estate. Read about our Wills and Executorship services.
Family Business
---
Running your own business involves many tasks. The modern day business owner is increasingly burdened by the shift in responsibility from government to employer. This does not generate wealth, and carries the risk of penalties for the smallest of errors.
Our aim is to free your time to allow you to run your own business effectively. We will take onerous compliance tasks off your hands leaving you free to focus on management and growth. We will listen to your needs and agree a working framework that meets your requirements in a cost-effective manner.
A cradle to grave approach, putting your needs first.
We offer:
A personalised service
Support for all business decisions
Compliance with accounting, and tax legislation and assistance in other technical areas
An understanding of the needs and difficulties specific to the family business
Consideration of the interaction between individual, family and business requirements
Maximising and protecting wealth
Contact us now for more details on how we can help you.