Welcome
Brian Paul can assist in all your accountancy affairs making you fully compliant and helping you plan for the future. Talk to us.
Established in 1997, Brian Paul is proud to assist its business clients with friendly, partner led services.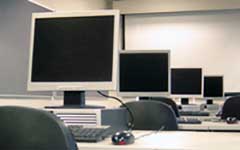 Business Package
Brian Paul offers a comprehensive accountancy package tailored to suit your business needs, whatever your size of location. Find out more about our services.
Company Secretarial
---
For those of you who choose to run your business through the medium of a limited company we offer a fully comprehensive Company Secretarial Service to ensure full compliance with statutory obligations imposed upon you.
We offer:
Company formations
Provision of full Company Secretarial services
Registered office facilities
Most Company Secretarial services are menu priced according to the following:
UK Company formation
Provision of Registered office facility
Provision of Company Secretary
Change of name
Alterations to Authorised Share Capital
Issue of shares
It's our business to allow you to focus on your business
We can also offer Company search facilities typically with a same day service.
Contact us now for more details on how we can help you.