Welcome
Brian Paul can assist in all your accountancy affairs making you fully compliant and helping you plan for the future. Talk to us.
Established in 1997, Brian Paul is proud to assist its business clients with friendly, partner led services.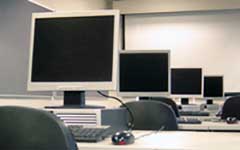 Business Package
Brian Paul offers a comprehensive accountancy package tailored to suit your business needs, whatever your size of location. Find out more about our services.
Travel and Tourism
---
Whether you are a tour operator, travel agent or both, the travel sector is highly regulated and it is important to work with an accountant who not only understands the various regulatory body rules but also can ensure that you comply with them.
Separate annual reporting will be required but more importantly you will need an accountant who can sympathetically ensure that your accounts not only comply with those regulatory rules but also maximise your own personal positions.
In addition to the normal services you might require as a company, we can offer to travel and tourism clients the following specialist services:
Management accounting services
Cash flow and profitability projections to support licence applications
VAT accounting - TOMS
Dealing with employment tax issues
Licensing and protection support including ATOL, ABTA, IATA and TTA
CAA requirements such as the APC
Completion of travel sector regulators annual accountant's reports (eg CAA, ABTA)



In providing these services we work with a specialist air travel consultant who provides the necessary back up to us and you so as to ensure these objectives are achieved in a cost effective manner.

When the time comes for you to realise the value of your many years of hard work in the industry we are able to provide strategic advice to get your business into a sellable state and to then introduce you to the necessary people who can assist you in realising your valuable asset.
Contact us now for more details on how we can help you.