Welcome
Brian Paul can assist in all your accountancy affairs making you fully compliant and helping you plan for the future. Talk to us.
Established in 1997, Brian Paul is proud to assist its business clients with friendly, partner led services.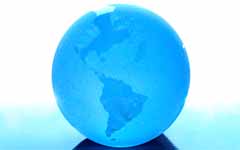 Business Package
Brian Paul offers a comprehensive accountancy package tailored to suit your business needs, whatever your size of location. Find out more about our services.
Investment in the UK
---
The UK is an exciting economic zone to do business in. For many individuals who are non-resident, the UK represents a tax haven. Brian Paul can tax-efficiently channel your inward investment in the UK via the correct business structure.
We are able to set up at low cost UK limited companies and fully service them for you by::
Acting as your book-keeping function
Acting as a company secretary
Providing payroll bureau services
Assisting you with all corporate tax, Customs & Excise taxes and personal tax compliance matters.
Ongoing organisational reviews are performed to ensure you continue to take advantage of the best structures.
In addition, we can structure remuneration packages in such a way that personal tax liabilities in the UK are minimised.
Obviously, there are local tax implications for you and we are pleased to liaise with your own accountants and tax advisers to ensure that any UK tax structure do not adversely affect you locally.
Contact us now for more details on how we can help you.