Welcome
Brian Paul can assist in all your accountancy affairs making you fully compliant and helping you plan for the future. Talk to us.
Established in 1997, Brian Paul is proud to assist its business clients with friendly, partner led services.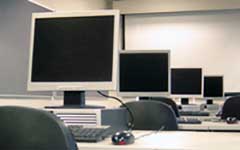 Business Package
Brian Paul offers a comprehensive accountancy package tailored to suit your business needs, whatever your size of location. Find out more about our services.
Testimonials
Paul Phillips and his team at Brian Paul provide me with an excellent service. I view Paul as an integral part of my business, always there to discuss and advise on plans or issues that crop up. Most importantly for an accountancy service, he makes sure that the business is run in a lean and tax efficient way. I would have no hesitation to recommend Paul and his team to anybody.
Harry Cole, Loom & Last
It has been such a breath of fresh air to finally join an accountant who is so on the ball, extremely efficient and who has been an amazing support all throughout our time with them. It's great to finally have confidence in your accountant which was something we never really had before. Thankyou so much to everyone at Brian Paul.
Yelda Ibrahim, Reliance Fire & Security Ltd
Thank you for all the support and advice you have offered to our business and to me personally over the years. Nothing was too much trouble and you were always quick to respond providing answers or offering guidance. You have always been very professional and pleasant to work with.
Eileen Hanks, The Mind at Work
Brian Paul were referred to me over 5 years ago. The level of service and expertise has exceeded expectation consistently. They provide a total accountancy solution and business advisory service.
George Sallis, Chief Executive of Giant Olive
Valentino has been very professional, helpful and thorough whilst working with our team. We do look forward to working with him.
Francesco Deluca, Regional Director EMEA at Omega World Travel
I have been very impressed with Brian Paul Accountants and their speed at dealing with issues and fantastic communication.
Karen Slaviero
I never feel anxious about picking up the phone to ask for advice or to find out what I need to do to get my finances in order. They've taken away the stress of not knowing whether I am up to date with an ever-changing world of compliance and regulation.
Tamzin Paskins
Contact us now for more details on how we can help you.